On these pages, the team of Primeur Magazine keeps you up to date on the EuroHPC developments. EuroHPC is a joint collaboration between European countries and the European Union about developing and supporting exascale supercomputing by 2022/2023. The EuroHPC declaration, signed on March 23 2017 signed by 7 countries marked the beginning of EuroHPC and of this portal.
Budget will be matched by countries for another 95 million. So total value is 190 million euro
Read More
»
By Ad Emmen
Latest news
The EuroHPC Governing Board has elected Herbert Zeisel as its new chair
Luxembourg, 2020-02-10 - Already last year, the EuroHPC Governing Board elected Herbert Zeisel as its new chair. Herbert Zeisel was involved in EuroHPC from the beginning, as he signed the EuroHPC declaration three years ago on behalf of Germany. Herbert Zeisel is Deputy Director General for Key Technologies for Growth, Ministry of Education and Research - Germany (BMBF). Read further...
Call for tender for MeluXina EuroHPC petascale supercomputer in Luxembourg
Bissen, 2020-02-03 - LuxProvide has published the call for tender for the MeluXina EuroHPC petascale supercomputer. The tender asks for a +10 Petaflop/s system. The contract value is 30 million euro. Tender deadline is 2020-02-26. Read further...
What are the implications for EuroHPC of the USA and China fight over Dutch chip manufacturing technology?
Almere, 2020-01-20 - To produce computer chips, you need a specialized machine. One of the leaders in chip manufacturing machines is the Dutch company ASML. Its newest technology is a latest-generation lithography system, supporting EUV (UV light etching) volume production at the 7 and 5 nm nodes. It is the only machine of its type in the world, costing about 120 million euro. The technology of this machine is almost completely ASML developed technology. Read further...
European Processor Initiative spins off SiPearl to commercialize the EPI microprocessor
Maisons-Laffitte, 2020-01-21 - SiPearl is the name of a company that is bringing the European Processor Initiative (EPI) consortium's technology to market. EPI is designing the high-performance, low-power microprocessor for the European exascale supercomputer funded by EuroHPC. This new generation of microprocessors should help ensure Europe's technological sovereignty on the strategic markets for high performance computing (HPC), artificial intelligence and connected mobility. SiPearl will be managed by Philippe Notton who is also General Manager of EPI. Read further...
Ambitious plans for e-IRG, EOSC and EuroHPC under Croatian EU Presidency - Interview with Ivan Maric, SRCE, Croatia
Helsinki, 2020-01-13 - At the e-IRG Open Workshop in Helsinki, Finland,Primeur Magazinehad the chance to talk to e-IRG Delegate Ivan Maric from the University of Zagreb Computing Centre (SRCE) in Croatia. Ivan Maric wears many hats. He is engaged in the European Open Science Cloud Governance Board, he is the Croatian delegate in the Programme Committee for Horizon 2020 and Croatian representative in the Programme Committee for Research Infrastructures. Ivan Maric is also involved in the EuroHPC activity. For 15 to 20 years, he was member in the board of GÉANT and other e-Infrastructures in the Pan-European ecosystem. Indeed, Ivan Maric has many responsibilities as a Delegate of the Croatian Member State. Read further...
Montenegro joins EuroHPC
Luxembourg, 2020-01-13 - Montenegro joined EuroHPC JU as 31st member. It is expected they will open an HPC support centre. Montenegro was one of the members of the InnoHPC project that promoted HPC in the Danube area. Read further...
CINECA issues 51,7 million euro tender for construction work for EuroHPC Leonardo supercomputing building
Bologna, 2020-01-10 - CINECA published a tender for construction work to convert a former tobacco factory to a building suited to house the pre-exascale supercomputer Leonardo in Tecnopolo di Bologna. The contract duration is 555 days. Read further...
Fall 2019 edition of the e-IRG Magazine available
The Hague, 2019-12-19 - The e-Infrastructure Reflection Group (e-IRG) has published a new edition of the e-IRG Magazine. The Fall edition is now available for download. Read further...
The LUMI supercomputer is not just a very fast supercomputer, it is first of all a competence development platform - Interview with Kimmo Koski, CSC, Finland
Helsinki, 2020-01-06 - At the e-IRG Open Workshop in Helsinki, Finland,Primeur Magazinehad the opportunity to talk with Kimmo Koski about EuroHPC. Since 2004, Kimmo Koski is the Managing Director at CSC, the Finnish IT Center for Science. Before that, he gained experience at Nokia. In the nineties, he was also at CSC when he was responsible for research infrastructures. In 1989, CSC had a staff of 30 people but now this has grown to 400 people. Read further...
Call for tender for three pre-exascale EuroHPC supercomputers open - total value 426 million euro
Luxembourg, 2019-11-28 - EuroHPC JU is launching today a call for tender for the procurement of three pre-e exascale supercomputers in Finland, Spain and Italy. The total value of the tender is 415.910.000 euro. There are three different lots. The Finnish one - LUMI - has a value of 144.500.000 euro, the Spanish lot - Mare Nostrum V - is sized at 151.410.000 and Italian one - Leonardo has a value of 120.000.000 euro. Each machine must have a performance of at least 150 petaflop/s measured in sustained LINPACK. Closing date for the tender is January 3. The machines will be owned by the EuroHPC JU. The 5 petascale EuroHPC supercomputers will not be procured by EuroHPC JU but by the individual hosting entities. Read further...
Contracts for 8 pre-exascale and petascale EuroHPC supercomputer hosting entities signed
Strassbourg, 2019-11-26 - Representatives of the eight centres representing the EuroHPC pre-exascale and petascale hosting entities signed the hosting agreements today. This will now allow the procurement process for the acquisition, installation and maintenance of the new supercomputers to be launched. The supercomputers are expected to become operational during the second half of 2020 for European users from academia, industry and the public sector. North Macedonia officially joined EuroHPC JU as the 30th participating country. Read further...
North Macedonia to participate in EuroHPC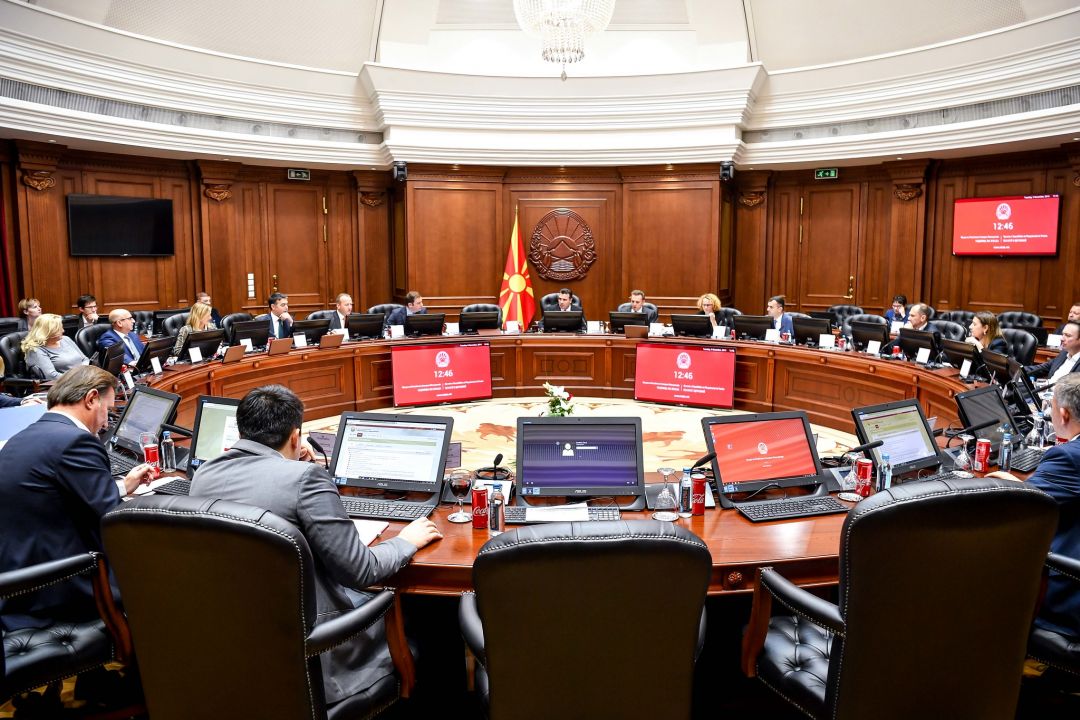 Skopje, 2019-11-06 - The government of North Macedonia intends for the country to participate in EuroHPC. The Faculty of Computer Science and Engineering (FINKI) at the Ss. Cyril and Methodius University in Skopje has been designated as the centre that can participate as the national HPC Support Centre in the network of EuroHPC HPC support centres. Read further...
European Processor Initiative to develop Common Platform for general purpose microprocessor and accelerators for exascale machines and automotive industry
Edinburgh, 2019-11-04 - At the 75th HPC User Forum in Edinburgh, Jean-Marc Denis held a keynote presentation on the European Processor Initiative. Before this,Primeur Magazinehad the chance to talk with him at large about the recent developments in the project. Read further...